28 May 2021
Studio
4 min read
Business not as usual – 15 months on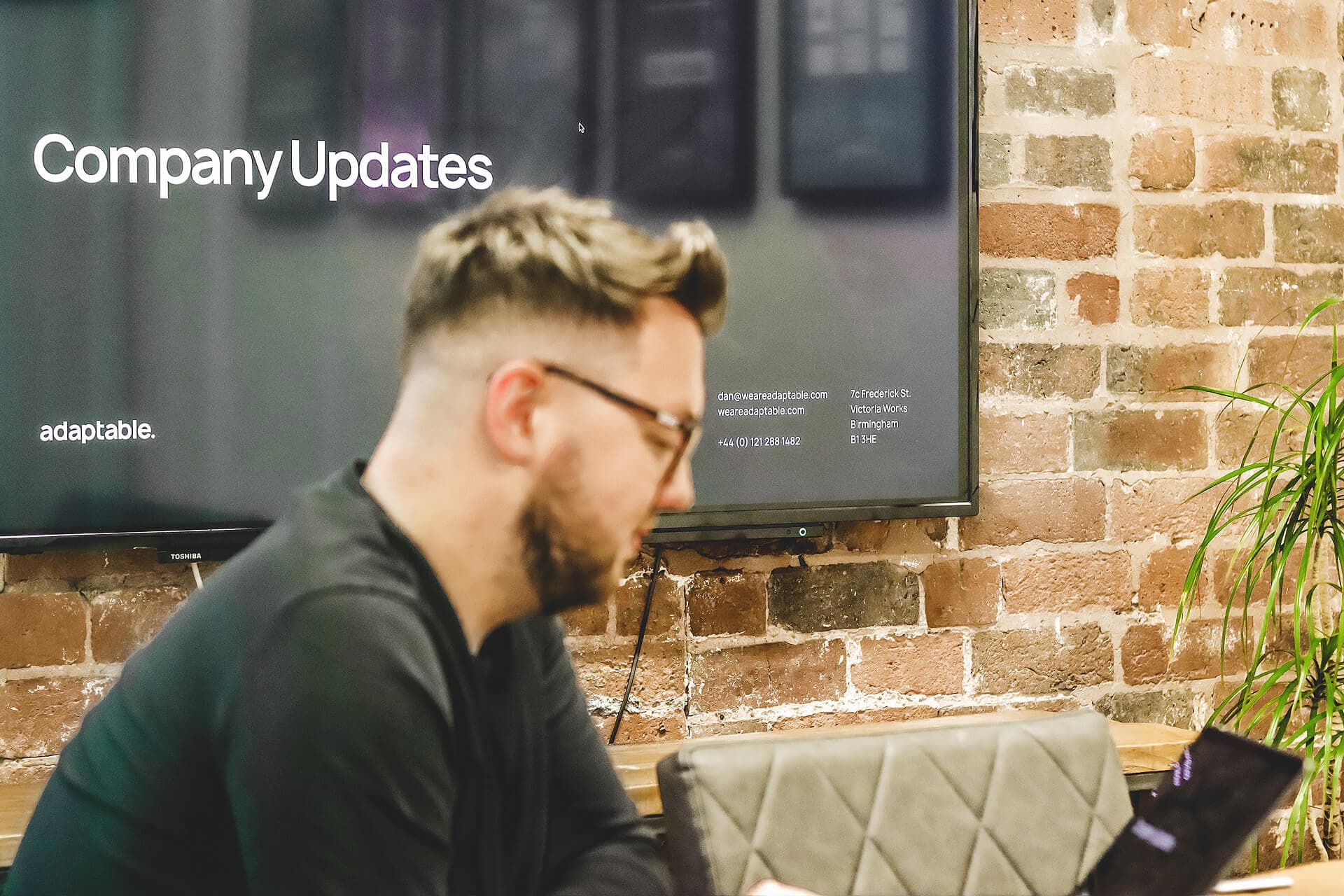 With last week being our first time back in the office since 2020, I wanted to reflect on the past 15 months or so of what will likely have been the most challenging time for any business.
Let's travel back in time to Friday 13th March 2020, the day I sent out an email to the team to say the office was closed with immediate effect. I can remember being asked as we left, "We'll be back in a few weeks won't we?"
When we first went into lockdown we were all united in not having a clue what we were about to enter, what we would be allowed to do and how we'd deal with the major challenges in society the pandemic would bring. For the first few weeks it felt like most conversations with our existing clients and new clients who were just about to come on board were following this type of conversation pattern – something that was draining having to read through, but at the same time not 100% surprising.
Not getting bogged down in all the negatives was important, we got to work auditing every part of the business in more detail than we probably ever have. We looked at how we could best support our clients, where we could reduce costs short term, re-evaluate our processes whilst at the same time, and the most important of them, making sure our team was safe and well.
Moving to working remote wasn't an alien concept for our business seeing as our industry has long been accustomed to this way of working more that most others. However none of us has ever worked from home full-time. Luckily we could pick up our MacBooks, lock up the studio and retreat to our dining room tables.
One thing that helped us as a business during the start of the very first lockdown was having a diverse range of clients. This meant that should a sector be hit harder than others, our risks are significantly lower having work spread across a range of areas. One instant flare up we experienced was in the property space. Overnight homebuilders were pretty much banned from being able to sell their main product – property. This negative, later on in the pandemic allowed for some innovative but simple changes such as, paying your home reservation fee from the comfort of your home, holding sales calls over zoom or having extensive video tours of properties and changing the way this content is viewed online – things that we are certain are here to stay.
The pandemic wasn't straight forward for us as a business, just like everyone else. However, we were the busiest we've ever been and even hired three new team members without ever meeting them in person – something that we would have never entertained previously!
Any gaps we had in our schedule also gave us the opportunity to work on our own internal projects we had wanted to get underway for ages. Over a five week period we managed to plan, design, build and ship version one of our own fundraising digital product – which is now being used by numerous charities helping them collect donations in many different ways.
So, with having to work fully remote for 99% of the pandemic where are we at running a fully remote team 15 months on?
Having to change the way we operated overnight has led to us being better set up operationally than ever before.
All our processes are now better documented and easy to access by our team.
Our discovery workshops are now completely adapted for remote teams and online delivery.
We now have an even better process of how we onboard our clients.
Zoom can aid with meetings moving forward, cutting down on lengthly and unnecessary traveling.
Overall we are in a much better place for when we are working remotely. The office for us, isn't dead but it won't be the same again. Its been great to be back in for a few days a week to collaborate together and boost team morale. Something that I was interviewed about on BBC Radio last month. (1:06:56)
The ability to adjust to new conditions – that's the definition of adaptable, and our team has carried that mantra with passion and dedication over the last 15 months.