18 May 2020
Digital Products
2 min read
Product launch: Givable — An effortless donations platform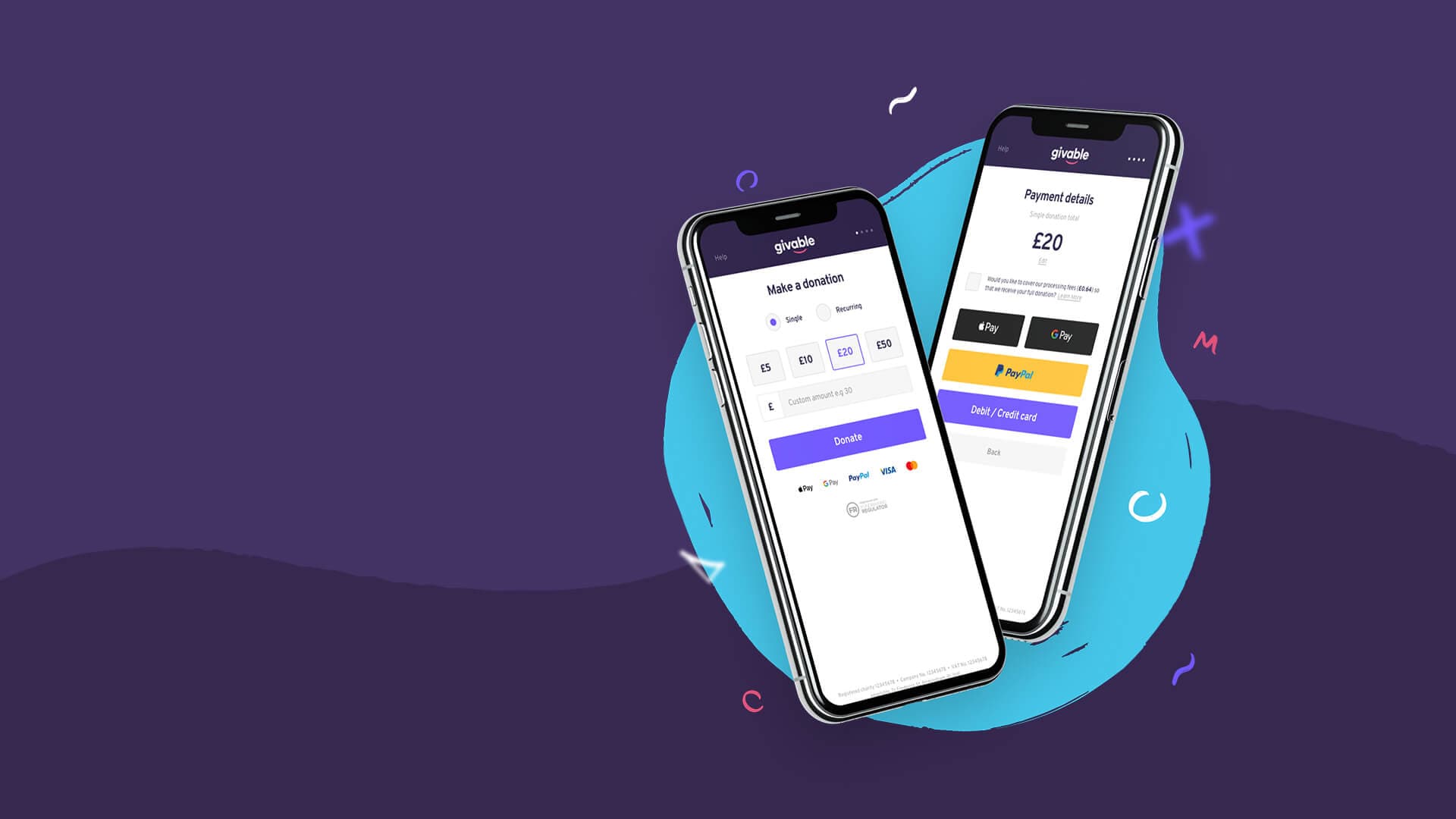 Introducing Givable, a new product enabling charities to collect donations easier than ever.
As a studio, the last few weeks have got us thinking how we could help our existing clients in the charity and voluntary sectors, along with helping other charities at a national level. With the economy currently taking a hit due to Covid-19 we wanted to create a tool for charities both small and large to help them provide a best in class giving experience to help encourage donors to give now in these uncertain times more than ever. In 5 weeks, we've rapidly prototyped, designed, built and tested our new product – Givable.
Givable can bolt onto any existing charity or voluntary organisation website and provides a really effortless donation experience for donors, which features the latest in payment processing technology along with a bespoke reporting dashboard.
Powered by Stripe, the platform is able to accept one off or recurring debit/credit card payments along with Apple Pay, Google Pay and Paypal, giving donors a variety of quick payment options.
For more information around what Givable can do, and how we could help you transform the donations experience for your charity, get in touch.