04 Sep 2020
Careers & Culture
2 min read
A record year for Adaptable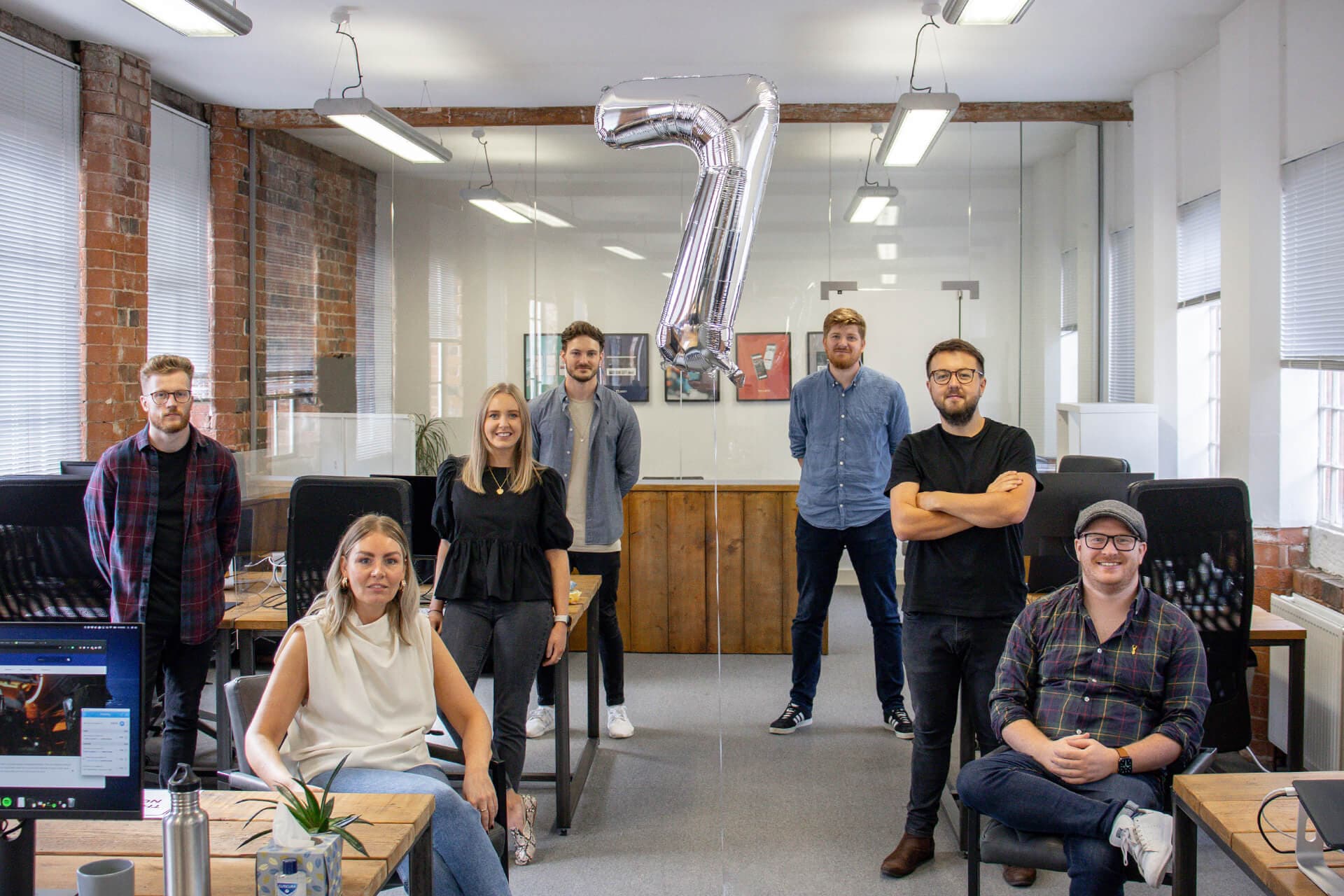 We're excited to share that it's our 7th anniversary this summer and as a studio, we've just gone through one of our busiest periods to date with new client partnerships and team growth, all in the midst of a global pandemic.
For us, shifting to working from home was a pretty seamless transition. We literally picked up our MacBooks, monitors, keyboards and mice and turned off the studio lights! Whilst working remotely, we've partnered with a raft of new national clients by pitching via zoom in far more casual attire than usual!
We've secured digital projects for a historic UK-based consumer goods brand (which we can say more about next month) which will see us work across the corporate and consumer arms of the business.
Amongst the list of new client partnerships is globally-recognised Boss Design. Boss briefed us to create a new direct to consumer offering in the form of Boss atHome. Their new Shopify e-commerce website features story-driven product pages and 3D interactive product renders which showcase the quality craftsmanship on offer from the global brand.
Other highlights include helping one of our long-term clients and property specialists Centrick launch their new commercial arm online.
Due to our extensive growth period, we're proud to be able to welcome two, talented new members to the team to our Victoria Works studio. Faye Jones joins us as Digital Project Manager. Faye has a wealth of experience working with leading brands in the property sector such as Seven Capital. Faye also brings to the team valuable management experience to support our clients on a daily basis across various complex digital projects. Joining Faye is Heather Williams as Digital Designer. Heather, has worked with national health and media brands such as Sk:n and PM Connect.
We're looking forward to updating our site in the coming weeks with some of our latest projects!