29 Aug 2023
Digital Products
6 min read
Discovery phase deliverables: what to expect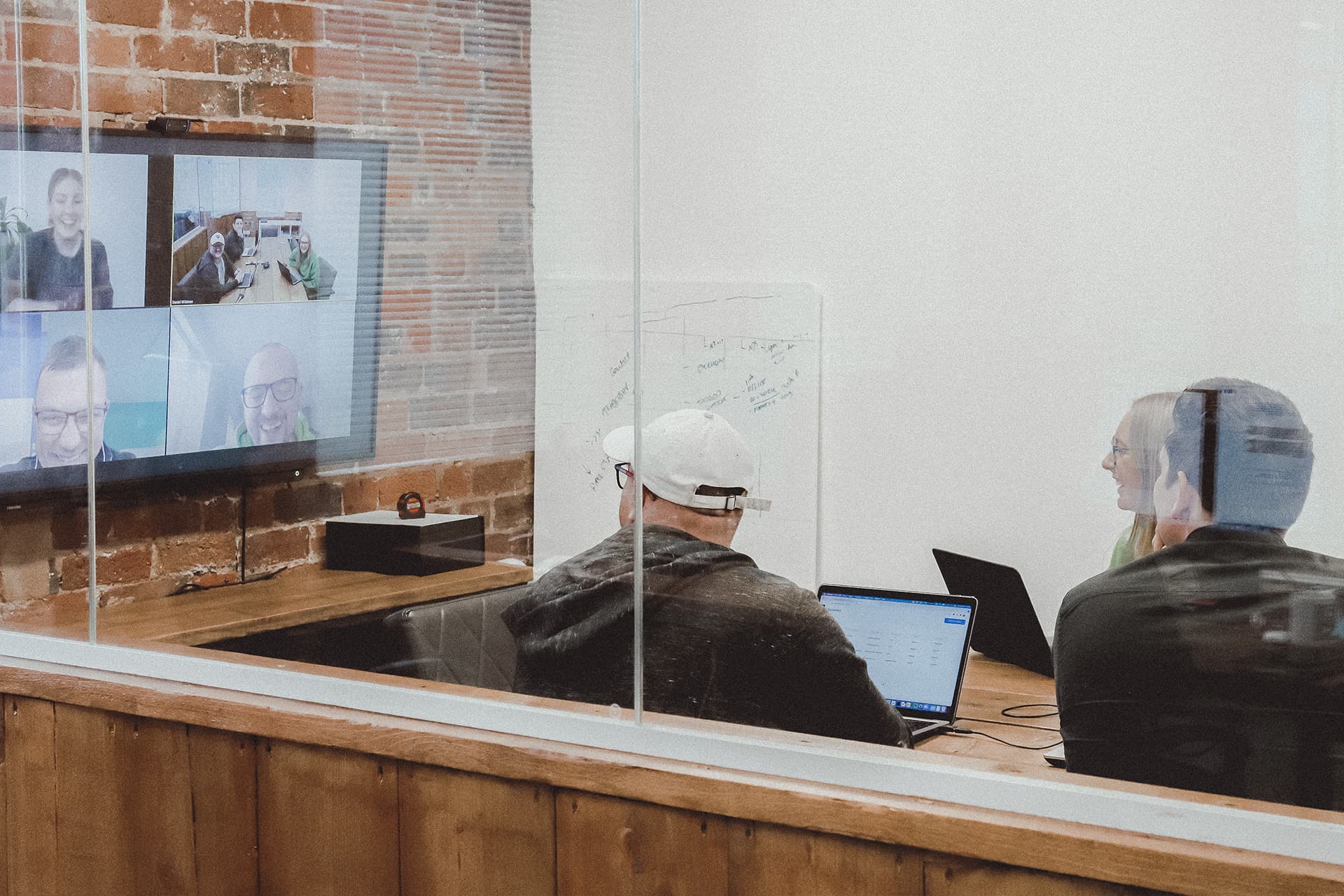 The discovery phase is the most important part of a digital project.
Our mantra is "build the right thing, and build it in the right way". From a (relatively) simple WordPress website with a fully-fledged customer portal with complex integrations, we need to get to the bottom of what you want to achieve and what it is you need to get there. You don't know what the right thing or the right way is until you've gone through a discovery phase. Post discovery, you'll still be finding things out and adapting along the way too.
The numbers don't lie. 83% of UX practitioners who undertake a discovery phase go on to complete projects they report as successful.
If you're not convinced yet, in this post we're going to look at all of the value you get from completing a discovery phase. This includes:
Specific discovery phase deliverables
Tangible benefits of discovery for your project and your organisation as a whole
Discovery phase deliverables
What should you actually expect to get out of a discovery phase? In a broad sense, the goal of discovery is to challenge the assumptions any stakeholders have about the project and your organisation – that includes you, internally, and us, externally. By conducting a discovery phase together, you bring our external perspective and expertise to the table to help you realise what's actually possible from undertaking the project, and what the steps are to get there.
In terms of actual deliverables, let's look at what we would typically include in a discovery findings document.
Project scope and objectives
As many as 92% of projects that fail do so because of scope creep. The dreaded scope creep refers to the uncontrolled increase or change in a project's requirements overtime, and often results in projects going over budget, missing deadlines, and in the worst case – failure.
The discovery phase helps you focus on the core objectives of the project and the steps required to get there. Anything that is not relevant to the primary goals of your organisation and the specific project can be moved into later phases. At the end of the discovery process, you'll get some high-level project objectives and a list of deliverables for each phase (if multiple phases are proposed).
User personas and journeys
Despite having more access than ever to user data, only 49% of organisations actually use this data to guide their strategy. Analysing existing user data, as well as collecting feedback from your users, can be invaluable in guiding a digital project. Discovery will bring all of this data together and create actionable insight. You'll get a comprehensive list of all of your key users (internal and external), and what tasks they need to be able to complete via your website and/or digital product. This in turn will guide the way in which your digital experiences are designed and developed to make them as useful as possible to your users.
TECHNICAL APPROACH
One of the key benefits of working with a partner like Adaptable through discovery is that you get access to knowledge and experience of a wide range of technologies and frameworks that could be used to build and launch your digital experience. The discovery process helps us look at your key requirements around functionality, as well as your user personas and journeys, and suggest the best technical approach.
This includes:
How your digital ecosystem/architecture will be structured and delivered
The reasons and benefits behind this approach for you and your users
Detail around any third-party apps and integrations that are required and how these would be managed
Descriptions of specific functionality and features required and how these will be approached technically
A list of components/blocks that are needed
An initial sitemap – page types and templates, and how they will relate to each other in a hierarchical structure/user flow
Digital roadmap
A good digital strategy considers the future as well as the present. Through discovery, you should get a roadmap of what can be delivered in the mid to long-term, as well as the (relatively) short-term. This includes details around how your website/digital product will be initially built and launched with growth and scalability in mind.
indicative costs
A discovery findings document will include several options for how to approach the project, what's achievable for your budget and what could further be created with future budget allocation. It'll also include detail around any ongoing investment required, as well as additional costs for licensing third-party apps or software. Once we've agreed on a general direction, this will be followed up with a formal statement of work with full cost details and breakdowns.
THE BENEFITS OF A DISCOVERY PHASE
Now you've got more of an idea of what to expect to get out of a discovery phase, what does having all of this information actually do for your organisation?
Project clarity and strategy
Discovery helps you to hone in on the actions that need to be prioritised to achieve your goals. You get a clear vision and way forward, enabling you to align all of your internal stakeholders' expectations early on – mitigating the risk of the dreaded scope creep further down the line.
Informed decision-making
As we've just touched on, the discovery process gives you actionable insight based on data and in-depth research into your organisation, your industry and your users. Having a clear roadmap backed up by data and insight can also help to secure internal buy-in for your project, and justify any budget spend.
Improved risk management
The discovery process helps you to identify any potential risks – as well as opportunities – early on. With a clear plan, you can spot potential roadblocks and plan potential mitigation strategies before they crop up. And because the technical approach has been thoroughly researched, you're less likely to run into problems that could derail the project during the build phase.
External perspective
Quite possibly the number one benefit of conducting a discovery phase is challenging the assumptions you have about your project. You're naturally going to have an internalised view of your organisation, and bringing in an external point of view helps to uncover new ways forward you may not have thought of before. You also bring more knowledge and expertise to the table around digital technologies and processes. Combining this with your in-depth knowledge of your organisation makes for some powerful commercial insights to inform your digital strategy.
Summing up
Discovery is a process which unlocks invaluable insight into your organisation and your digital strategy. A discovery phase will undoubtedly result in a higher-quality, user-centric end product (and less stress!)
Need some help unlocking the way forward? Get in touch to find out more about our discovery process and how it could help you.