04 Dec 2020
Digital Products
1 min read
Project launch: Boop — personalised dog super food subscriptions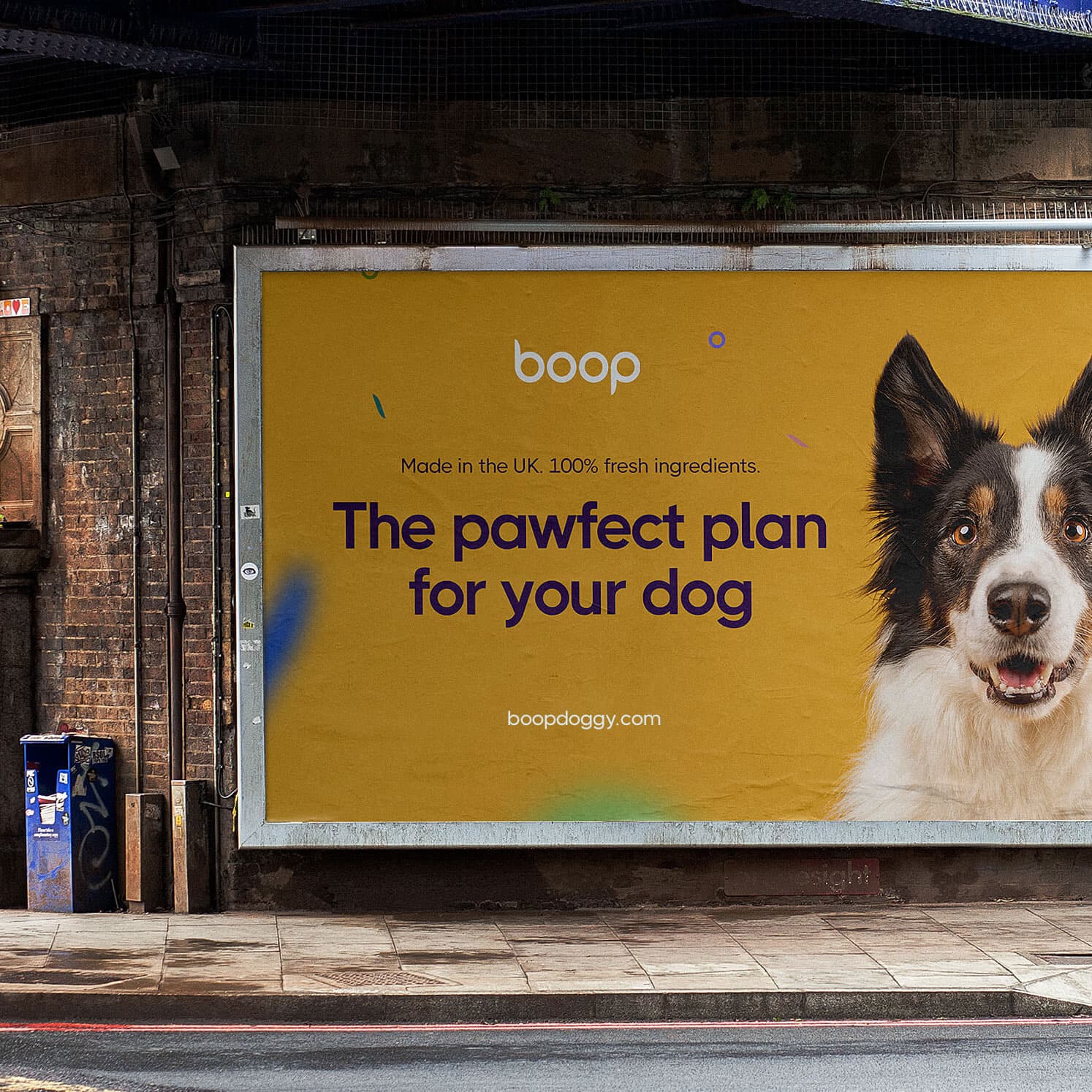 Earlier this year we began work on launching a new brand and Shopify eCommerce experience for Boop — a subscription dog food startup that is changing the way pet food is ethically sourced.
We started by working with the Boop team on creating a solid foundation for the brand identity. We needed to create a disruptive, playful and approachable brand, predominantly aimed at a female audience, to compete with established dog food subscription companies.
As a new product to market, owners may not know the best product for their dog, so we decided to build a bespoke 'dog food finder'.
The Shopify site allows users to make one-off purchases or set their order to a repeating subscription. To offer an extra level of product personalisation, pet owners also enter their dog's name, which updates within the website interface.