22 May 2023
Digital Products
5 min read
3 simple ways charities can increase online donations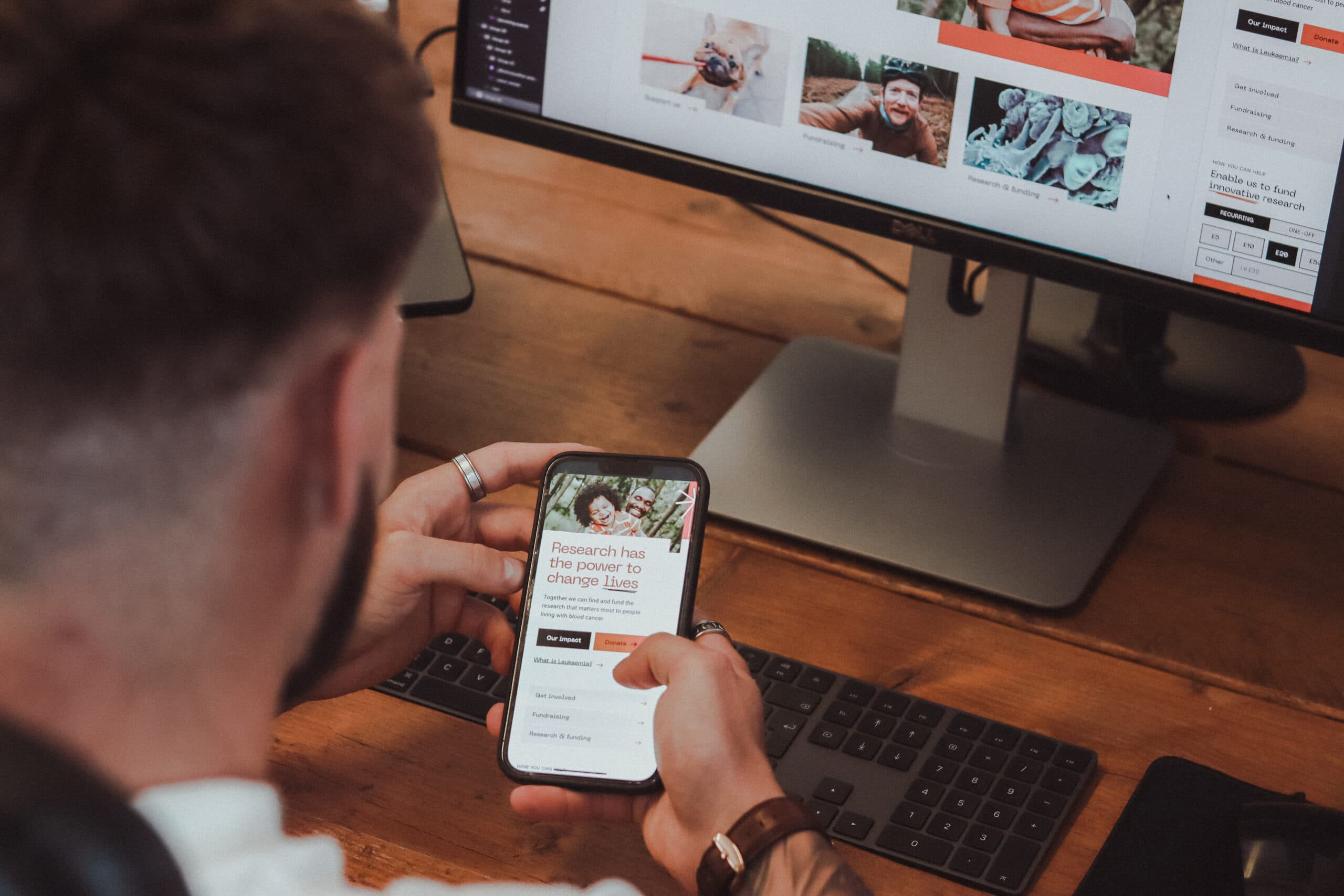 The cost of living crisis has undoubtedly had an impact on charities and their income from donations. In 2021, donation levels for every month of the year were lower when compared to the same month in 2019. In 2022, it's estimated that charitable donations more than halved compared to the previous year – from £9.3bn to £4.3bn.
Despite these stark numbers, people are still donating. In July 2022, 74% of people surveyed in Enthuse's Donor Pulse Report had donated in the last 3 months. With that in mind, there's never been a more vital time for charities to consider how they can boost their fundraising income from donations.
Here are 3 relatively simple ways in which charities can optimise the digital giving experience to increase online donations.
Optimising the digital giving experience
A well-optimised donor journey can unlock additional revenue streams and increase online donation amounts. Leveraging the psychological element of why people choose to donate and applying this with some user experience fundamentals can help to unlock additional revenue streams and increase donation amounts.
Demonstrating impact
Research shows that people are generally more impacted and therefore more often driven to donate by stories, rather than stats. Obviously, your wider marketing and brand strategy plays a big part in creating these narratives around the work you do, but you can also build this directly into your donation funnel. Battersea's donation button leads you to a landing page with a story of a dog called Noah.
As you move through the donation funnel, you're reminded that your donation is making a difference to dogs like Noah (it obviously helps that Noah is a really cute puppy). Emotive copy and content like this can play a massive part not only in securing donations but also in improving the chances of the user increasing their level of support.
Similarly, other charities like Samaritans use the donation funnel to directly communicate to the user the impact of their donation. This slider on their donation form tells you how different donation amounts could specifically help the activities of the charity.
Promoting recurring donations and nurturing donor relationships
Recurring donors give 42% more per year than one-off donors. Default options are a powerful tool in guiding user behaviour – and making them the default in your funnel can help you secure more recurring donations.
Behind the scenes, you can integrate your donations funnel directly with a customer relationship management (CRM) system – preferably one specifically designed for non-profits like Salesforce.org – which will help you not only with reporting and tracking the effectiveness of particular campaigns but also with maintaining and nurturing relationships with donors through regular, targeted and personalised communication.
Showing the option to cover donation fees
Payment processing fees and costs for third-party platforms can mount up when you're processing a significant amount of donations. A viable option for charities is to ask donors to contribute towards these fees in order to ensure more funds go where they're needed. Some charities are apprehensive to utilise this feature, feeling it may put donors off. However, stats have shown that many donors are happy to opt in to cover fees.
As part of our work with animal welfare charity Mayhew, we reimagined parts of their user journey to create new revenue streams and increase online donation amounts. We built functionality into the funnel that would calculate transaction fees in real-time, and then provide an option for the donor to cover these fees. 60% of donors opted to cover these fees.
Out of the top 20 most popular UK charities (according to a YouGov survey), we found that only 5 currently have this option as part of their donation funnel. For those not using this tactic, they could be missing out on thousands or even millions in additional funds to boost their cause over time.
Summing up
In this post, we've only just scratched the surface of how digital can help to increase a charity's impact, maximise donations and unlock new revenue streams. Here are a few more considerations you can make around your digital experience to increase its effectiveness in securing donations and retaining support:
Consider the donations mix and different touch points – beyond one-off and recurring donations via your website, think about more opportunities to reach potential supporters across your digital ecosystem and other ways they could support such as virtual gifts, donations in memory, and sponsorships
Upselling opportunities – including more methods for users to increase their support to the donation funnel can create additional revenue streams
 Payment methods – make it as easy as possible for people to donate to you by adopting as many different payment methods as is practical – debit and credit cards, Google Pay, Apple Pay and PayPal are must-haves
Long-term strategy – invest time in building a strong donation follow-up strategy, and creating tailored and personalised communication to keep supporters engaged with your cause and encourage returning donations
Get more insights by downloading our guide to creating an end-to-end digital giving experience.
Or get in touch and we can discuss how we might be able to help your charity get more from digital.